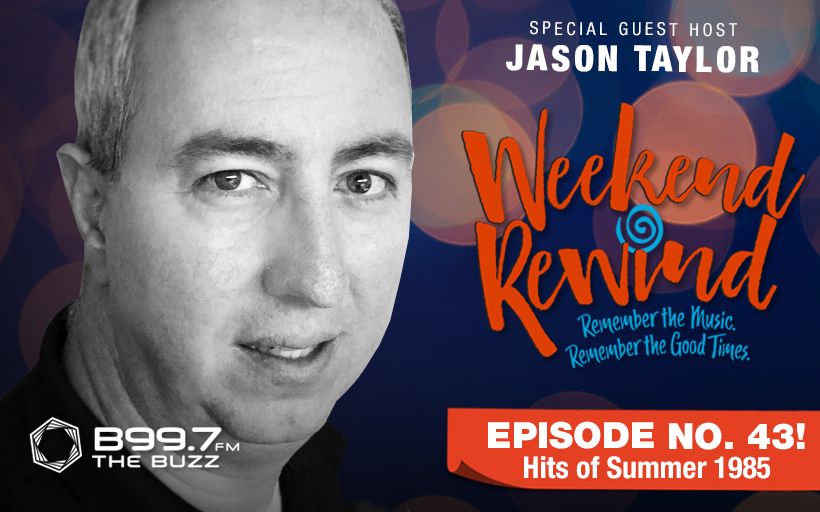 Episode No. 43 Summer 1985

In episode 43 of Dan Acree's Weekend Rewind we rewind to the Summer of 1985 with 3 hours of the hottest hits from Billboard's Hot 100 chart. That year Ronald Regan was sworn in for a second term as president; Whitney Houston and Sade released their debut albums, and Heart was making their comeback with "What About Love"; The Goonies, The Breakfast Club, Back to the Future, and National Lampoon's European Vacation were hot at the box office; on television, The Cosby Show was in their first year of production and already a huge success; the Kansas City Royals won the World Series, the Lakers took the NBA trophy, and the San Francisco 49ers won the Super Bowl.

Weekend Rewind Executive Producer Jason Taylor was guest host for Episode 43. The show was broadcast live, and streaming of this episode is not currently available.
Thank You for Listening to The Show!
If you want to know more about my radio career take a look here. If you would like to send me an email you can use this contact form.