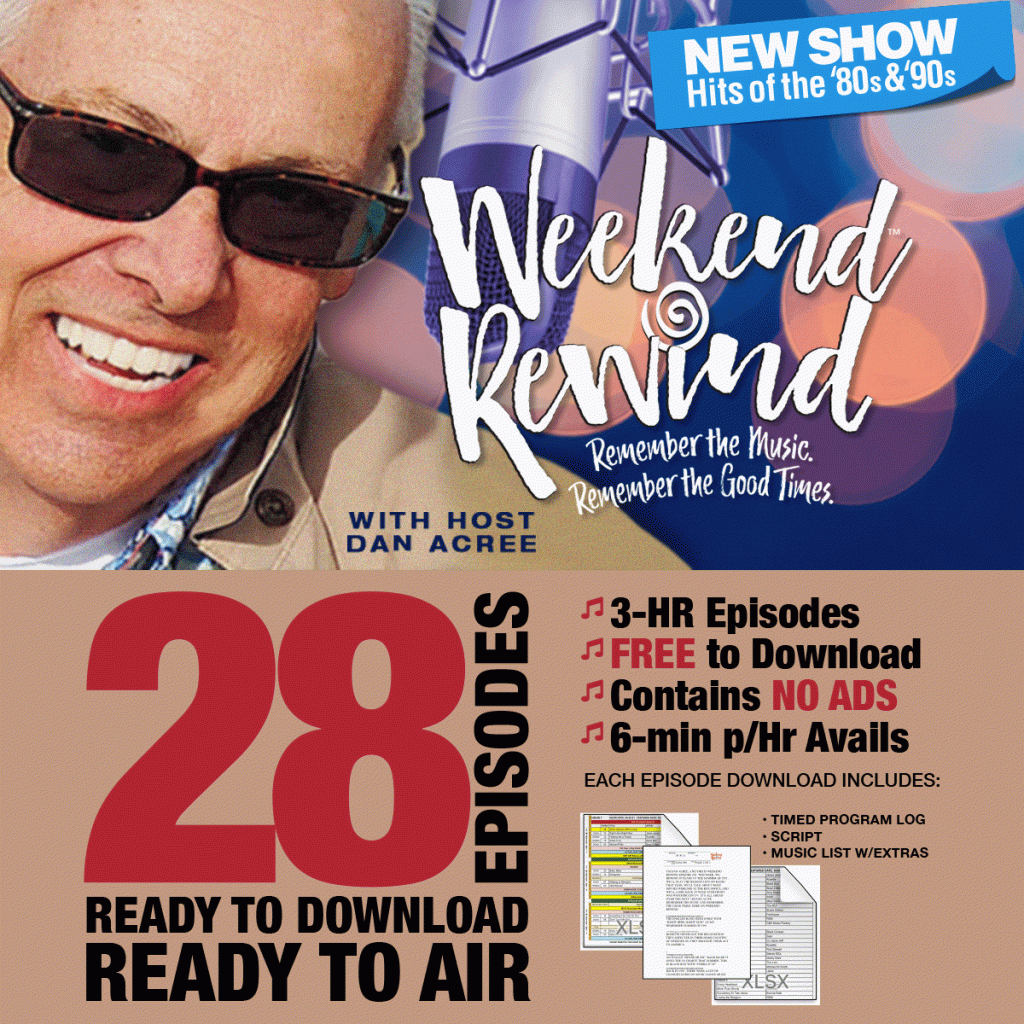 Weekend Rewind is Available for Retransmission
Weekly 3-Hour Program Offers
NO EMBEDDED ADS OR PROMOTIONS
and has 6-Local Avails for your content.
IF YOU ARE A RADIO STATION, online streamer, or another type of music programmer, 28 episodes of Dan Acree's Weekend Rewind are available for retransmission at no cost. There is no monetizing content in any episode.
The 3-hour weekly program targets Adults 35+ with hits from Billboard's Hot 100® chart spanning 1980-1999. "Dan Acree's Weekend Rewind" spotlights a different year and season each week. The first show featured Summer 1981.
Care has been taken to avoid "dating" the episodes. Practically speaking, you can air any episode on any date. However, we do recommend that episodes be run in sequence. All episodes include a "coming up next week" promo in the closing segment, naming the featured date.
The 070421 Episode 49 special features all One-Hit-Wonders for the U.S. Fourth of July Independence Day Celebration.