Stream this Episode Now
Commercial Breaks have been removed which may cause brief moments with no audio before the program continues.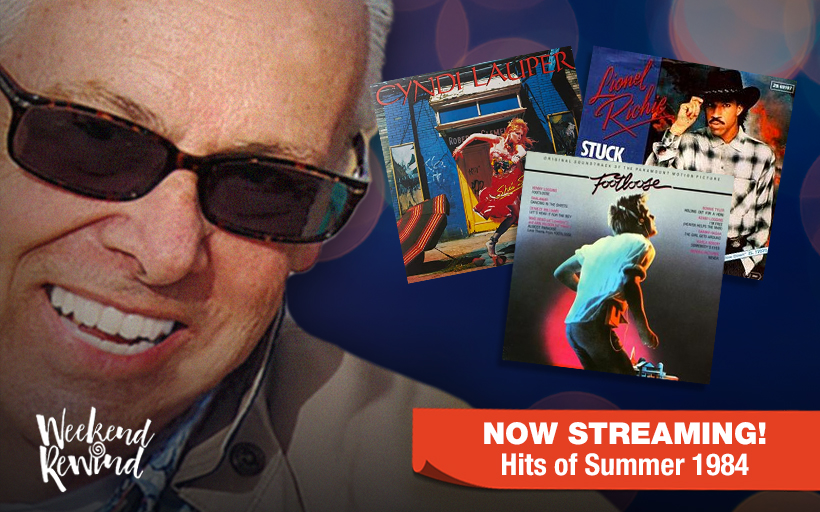 Episode No. 40 Summer 1984
In Episode 40 of Weekend Rewind, host Dan Acree takes us back to the Summer of 1984. That year newcomer Cyndi Lauper had four top ten hits on the charts, radio was in love with the soundtrack album to "Footloose," and Lionel Ritchie put away his satin jacket in favor of a cowboy hat for his country flavored hit single "Stuck on You."
This is the program log at the time of publication. Song sequence may change due to program requirements. This listing does not link to the songs or any information about them. We may add that feature later.
Thank You for Listening to The Show!
If you want to know more about my radio career take a look here. If you would like to send me an email you can use this contact form.