Stream this Episode Now
Commercial Breaks have been removed which may cause brief moments with no audio before the program continues.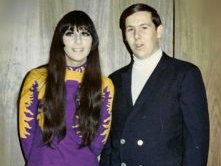 Episode No. 42 Winter 1990

In episode 42 of Dan Acree's Weekend Rewind we rewind to the Winter of 1990 with 3 hours of the hottest hits from Billboard's Hot 100 chart. On the charts that year were several hit songs you're sure to remember, including "High Enough" by newly formed supergroup The Damn Yankees, "Someday" from Mariah Carey's debut album, UB40's reggae cover of 1964 Motown classic "The Way You Do the Things You Do," and so much more! Join us as we remember the music, and remember the good times.
Thank You for Listening to The Show!
If you want to know more about my radio career take a look here. If you would like to send me an email you can use this contact form.