Stream this Episode Now
Commercial Breaks have been removed which may cause brief moments with no audio before the program continues.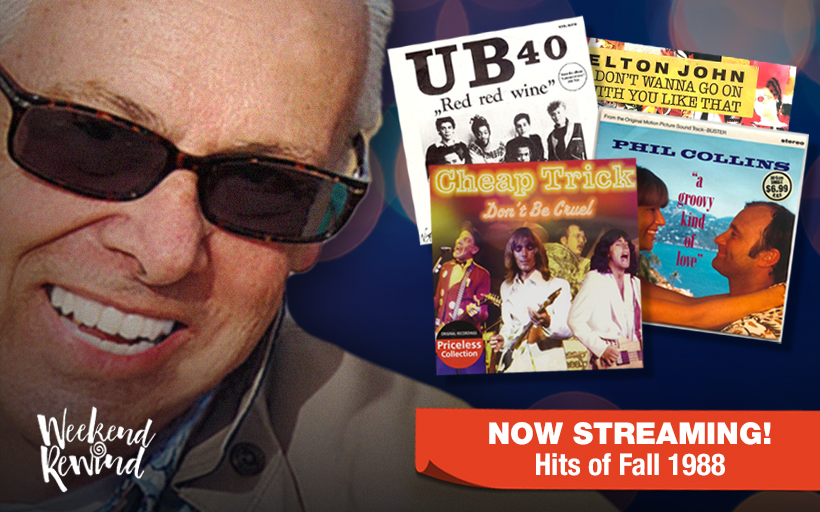 Episode No. 45 Fall 1988
In episode 45 of Dan Acree's Weekend Rewind we rewind to the Fall of 1988 with 3 hours of the hottest hits from Billboard's Hot 100 chart. That year CD's outsold vinyl for the first time and Fleetwood Mac's Greatest Hits became the last major album to be released on 8-track tapes; rap music had one of its best years, with artists experimenting with sampling and looping; Phil Collins gave us his version of "Groovy Kind of Love," Cheap Trick gave us their version of "Don't Be Cruel," UB40 gave us their version of "Red Red Wine," and Elton John and Bernie Taupin had their biggest hit of the 80's with "I Don't Wanna Go on with You Like That."
Thank You for Listening to The Show!
If you want to know more about my radio career take a look here. If you would like to send me an email you can use this contact form.