Stream this Episode Now
Commercial Breaks have been removed which may cause brief moments with no audio before the program continues.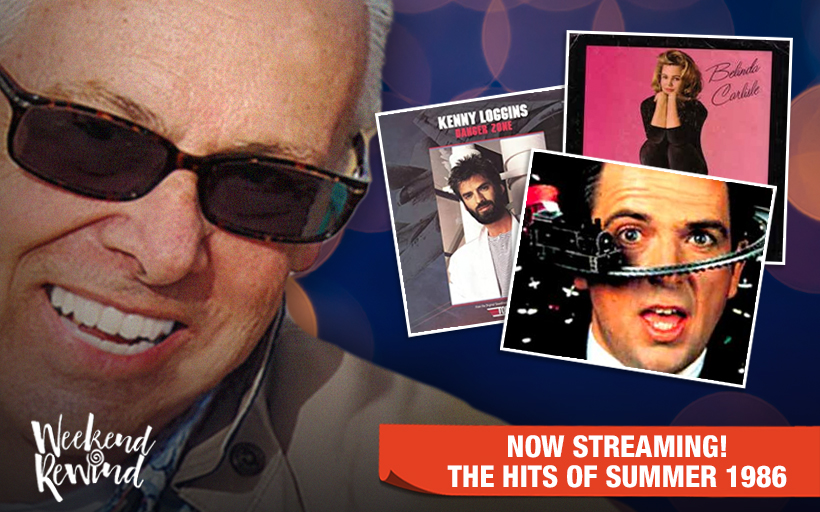 Episode No. 50 Summer 1986

In episode 50 of Dan Acree's Weekend Rewind we rewind to the Summer of 1986 with 3 hours of the hottest hits from Billboard's Hot 100 chart. That year Kenny Loggins was enjoying the spotlight with his hit "Danger Zone" from the soundtrack to Top Gun, and the Academy Award for best original song went to the band Berlin for "Take My Breath Away" from the same album; Peter Cetera made it to no. 1 with "Glory of Love,"  his first solo hit after leaving the band Chicago; Belinda Carlisle released "Mad About You," her first solo single after the break up of The Go Go's; Phil Collins was on the charts both as a solo artist and as a member of Genesis; and Peter Gabriel's hit "Sledgehammer" reached no. 1 and became his biggest hit in America, with the innovative music video receiving a record nine MTV video music awards.
Thank You for Listening to The Show!
If you want to know more about my radio career take a look here. If you would like to send me an email you can use this contact form.